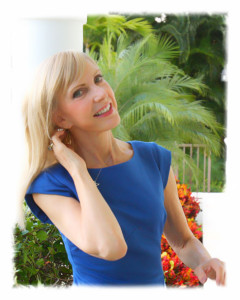 My name is LeslieBeth (LB) Wish. I welcome you and thank you for your visit to LoveVictory.com! If you are looking for help about your life, I can empower you to get emotionally brave and smart so you can trust your intuition about your situation and decisions in love, work, family, happiness and success. I offer you solid, practical, and trusted advice that has worked for the thousands of women, couples, and men I counseled—and, in the process, who taught me as well.
It's not easy to seek help. People tend to come to me when their emotional pain is high, and their ability to change their situation is low. Very few of us have avoided the disappointment, confusion, and self-doubt from love or life decisions gone wrong. When I give a talk, I often ask people to raise their hands if they have never made an unwise choice or been emotionally hurt in love—and no one raises their hand.
The details of your circumstances are most likely unique, but I can offer guidance for the top issues that I discovered from the more than 10,000 clients I have counseled and from my research for my books. I can help you with these questions and more:
Why do I trust friends who aren't there for me or feel "chemistry" for someone who isn't good for me?
Why can't I move on after a breakup—instead of "swearing off love?"
Why am I smart about work but not love?
Why do I mistrust my judgment and instincts?
Why Should You Seek My Advice?
From the age of three, I was blessed with the gift of being raised by Daisy, the woman who gave me love, wisdom and the tools to sensing and trusting my intuition. She taught me to work hard, question, find joy, to risk making mistakes and to be brave enough to be my best self in my mind, heart and actions. She called it "acting with beauty."
Daisy also helped me discover that I had an ability to read people, care about them and help them with their problems. One of my earliest memories of applying her lessons happened in kindergarten! The teacher gave each of us a sheet of paper that had black outlines of different sized ducks. We had to stay within the lines as we colored the ducks.
The teacher stopped by my side at the long wooden table, picked up the paper and stared at my very neat coloring. She said, "Ducks are not blue."
I spoke right up—but with sweetness. "Yes they are. In my dreams." The teacher made a tisking sound, and I said to myself: She is a very unhappy teacher. At the end of the day, I had to run back to the classroom to find my barrette, and I saw the teacher crying in the cloakroom. I knew then that in some way I would be good at understanding people quickly and helping them.
A few years later, for example, there was a hurricane that hit Sullivans Island, off the coast of Charleston, South Carolina, where I grew up for part of my life. My family had to evacuate the island, and when we returned, I was puzzled why Mrs. "Blue" was all upset because the storm tore up her driveway, and why Mrs. "Pink" was calm even though the storm blew off her roof and left a huge hole where water and birds entered and damaged the inside of her home. I remember her standing in the street and saying to my grandfather: "Well, it could have been worse. At least we are safe." I always liked Mrs. "Pink" better than Mrs. "Blue," and my instincts told me that Mrs. "Pink" was a much happier person.
When I went away to college and graduate school, Daisy's teachings went with me. I was drawn to things that bothered me—especially people's reactions to life's events and their difficulties in acting with beauty for themselves and others.
Daisy inspired wonder and celebration in the world—without ignoring the bad. So, it was no surprise to me that my formal education included a rich range of degrees and training:
Carnegie-Mellon University, Pittsburgh, PA: BA. History and English
Ohio University, Athens, OH: MA. English Literature
Bryn Mawr College, Bryn Mawr, PA: Clinical Social Work and Management
Georgetown University, Washington, DC: The Family Center: Marital and Family Systems Therapy Program: 3 Years Training Program with Dr. Murray Bowen
University of Massachusetts-Amherst, Amherst, MA: Ed.D. Developmental Psychology
My inner world, joy and knowledge had become very big. I made it bigger and richer by living in another country and then, later, counseling people who had to flee from their homelands.
I also learned early the importance of respecting and treating your body well. I studied dance and stayed fit. And since 2005, I've been a certified aquatic fitness professional, by the Aquatic Fitness Association, License #229838.
And all these factors brought me to where I am now—a caring, wise woman, wife, stepmother and professional with a love of embracing beauty and the world, and guiding people with tested and trusted insight and solutions.
Being your best self is no easy journey. People often ask me: "What do I need to be a happy person?" I've learned from my clients that we all need at least:
Tremendous emotional bravery to face you and to make effective changes in behavior and decisions
Ability to withstand emotional pain without "medicating" yourself with food, substance abuse and other actions that are not good for you
Ability to "feel your feelings"
Desire to seek and maintain intimate relationships of mutual respect, teamwork, love, joy and personal growth
Willingness to take reasoned and reasonable risks to grow—even if it temporarily makes you anxious
Kindness to others without becoming a martyr or door mat
Non-hostile defensive style with other people
Optimism and trust in your intuition
Perseverance
Commitment to finding a purpose and contribution to others.
I am happy to pass on to you my life lessons and expertise.
My most recent book is about women who are often smart about work but not love. You can learn about my surprising findings and tips in my two research-based, self-help books. "Smart Relationships: How Successful Women Can Find True Love," published by New Horizon Press, is the main book. "The Love Adventures of Almost Smart Cookie," is the companion cartoon book. There are 52 cartoons–one for each week about my cartoon character Cookie's missteps in love. Each cartoon is based on a key finding, and each includes 3 tips.
And my current work for my next book is about empowering you to trust your intuition. My colleague, Dr. Carol Morgan, and I are collecting stories from people who have listened—or not—listened to their intuition. YOU could be a FEATURED WRITER. Your story can inspire others! Click here to tell your story!
To learn more and to receive gifts and news of upcoming events, please click here.
It's a pleasure to help you. Join me on my blogs or videos that include relationship and intuition tips. Here are samples of my blogs and videos.
Blogs
Videos