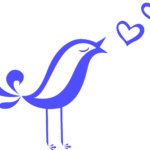 Welcome to Training Your Love Intuition!  Finding an intimate partner who is good for you is  a challenge for most people.  You are not alone!  Most of us have stumbled–or been fooled in love.
We learned from our research with thousands of people that one of your best  love tools is learning to trust your intuition.
But how do you do that–and who are we to help you?  We are LeslieBeth (LB) Wish, Ed.D., a nationally honored licensed clinical psychotherapist and author, and Carol Morgan, Ph.D, author and professor of communications.
Please take a moment to read the description of each of the workshops. It is important to us that you can trust our advice. All the workshops are based on tested concepts, tips, and exercises that come from our research with all the thousands of people who were in our study.  You will learn how to detect key "tells and signs" in you and others so you can choose a partner more wisely–or get out of unhealthy relationships more quickly.
When you purchase a workshop, you will receive:
The Workshop download
Two video downloads
A thank you gift book download
---
Showing all 8 results
Inspirational True Stories

$

0.00

Radical Relationship Resource is a unique, quick-moving book that gives you a different tip on each page to apply to your life. Unlike most books that are meant to be read cover-to-cover, this resource book can be continuously referred to as you encounter relationship issues. Easy to read, yet full of guidance and inspiration that you probably never thought of before, Radical Relationship Resource can be used by anyone who is currently in a relationship, trying to let go of one, or trying to move on.

---